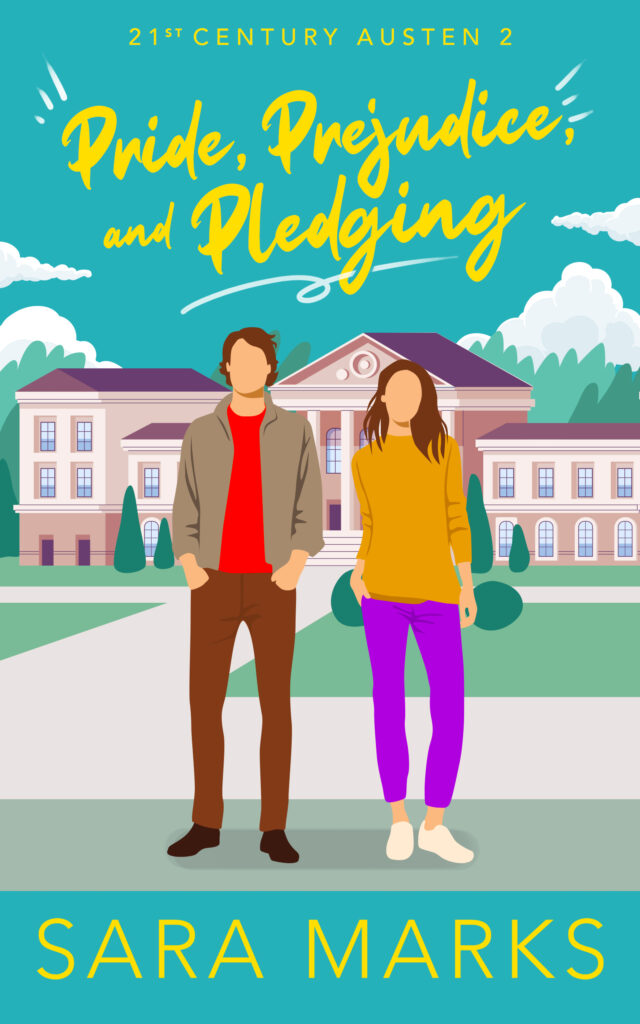 21st Century Austen #2
She's the busy President of her sorority, trying to get her sisters off academic probation. He's a new transfer student who doesn't want to be distracted by pretty eyes. When they meet, his pride and her prejudice keep them from graduating into romance
Lizbeth Dreyfus is overwhelmed by her senior year. In addition to being president of the Phi Alpha Pi sorority, she is writing an honors thesis, getting ready to graduate, and determining her future career path.  When the new transfer student insults her after a brief conversation, she decides he's the last person she wants in her life.
Wil Darcy would rather do anything besides attending fraternity parties. He should be more concerned with his traumatized teenage sister and manipulative aunt than the woman who keeps distracting him, but he can't stop thinking about Lizbeth.
When Wil finally accepts his feeling and proclaims them to Lizbeth, she's shocked at the revelation and impulsively rejects him. But when he lets her into his private struggles, she sees him in a new light.
What will it take for them to lower their defenses and transition from enemies to lovers?
Pride, Prejudice, and Pledging is the charming second book in the 21st Century Austen series. If you like classics made contemporary, low heat, and undeniable chemistry, then you'll adore Sara Marks' lighthearted modernization of Jane Austen's Pride and Prejudice.
---
Bonus Content