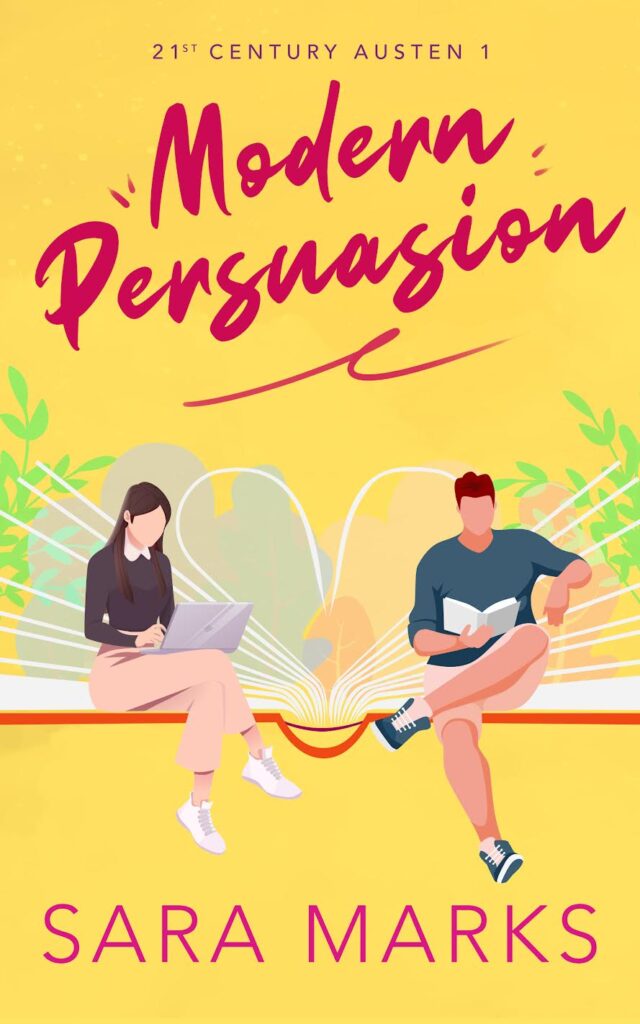 She chose work over passion. He turned his pain into a masterpiece. When their story starts anew, will it lead to a Hollywood ending?
Emma Shaw doesn't need more stress. Although the New York editor loves her job, her father's constant overspending requires a move out of the city and all her energy as the family caregiver. And it's the last straw when her publisher pairs her with the man whose fame came from the very screenplay he used to trash her…
Fredrick Wentworth can't decide whether to celebrate or rage. Obliged to partner on his book tour with the woman who left him for her career, the celebrity author can't stop old feelings flooding back. And as the two forcibly reconnect while traveling the nation, he wonders if fate has handed him a second chance.
Shocked when it's revealed her boss is holding her back and she gets offered a position in a friend's firm, Emma is torn between her sensibility and her rekindled emotions for the man who once proposed. But as the smoldering looks between them threaten to catch fire, Fredrick fears his beloved will hurt him all over again.
Can the wounded couple turn the page and start a new chapter together?
Modern Persuasion is the charming first book in the 21st Century Austen chick lit series. If you like classics made contemporary, low heat, and undeniable chemistry, then you'll adore Sara Marks' lighthearted Modernization of Jane Austen's Persuasion.
Buy Modern Persuasion to witness a love rewritten today!
---
Bonus Material